Knight > Game Guide > Enjoy Knight > Game Play >
Merchanting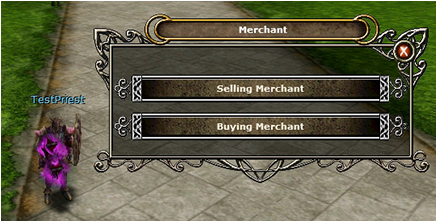 You can sell inventory items by entering "/Merchant" command.
Put items you want to sell on the top slots,



You can set the price and number of the item if needed.
If you make a comment on the message windows below, coordinates and comment are shouted every 3 minutes automatically.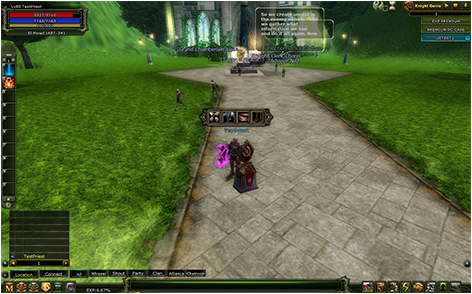 Select the character in trading mode and you can check selling list by right-clicking. Purchasing an item is same as at a normal store; drag to below inventory screen.
The price appears on the bottom of item description.
* Please check the price carefully.
(Please be careful of cheating such as input 1,000 instead of right price '100'.)
You can sell up to 12 types of items.
Trading mode is cancelled if you work on other thing in the mode.
Only 4 items on the right-top appears to buyer, rest of 8 items appears once trading window is opened.