POWER UP STORE
What is Power Up Store?
You can enjoy richer gameplay experiences or get benefits from items or services that the Power Up Store provides. All items that the Power Up Store provides can be purchased with NPoints.
How to Recharge NPoints
Click the button below to recharge your NPoints. RECHARGE NPOINTS
How to Use Power Up Store
Login to Knight Online, and Click the Power Up Store button on the bottom left of the screen.

Be aware that you can be attacked by monsters or enemies while you are using the Power Up Store.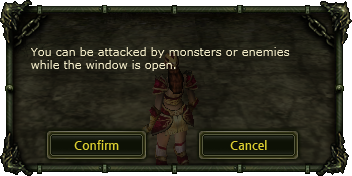 Power Up Store Screen
Information on available NPoints and Bonus Points.
Recharge NPoints by clicking here.
Action buttons for Purchasing, Gifting, or Sending an item to your Shopping Cart.
Items you have viewed today.
Allows you to check Suggested Items, your Shopping Cart, or available inventory space prior to purchase.
Featured items and events will appear here.
My Shop Screen
This tab shows your history of purchases.
This tab shows the Gift History list.